Why do people choose a Jeep over all of the other options available on the market? It's not a hard question to answer. Ever since their debut in the second world war, Jeep vehicles have been a dependable source of performance and versatility for every sort of situation.
While all Jeep vehicles deliver a standard of high performance, none carries the brand's torch quite like the Jeep Wrangler. Drawing on designs elements introduced by the original Jeep, it offers an unmatched level of rugged ability that continues to win it fans and accolades.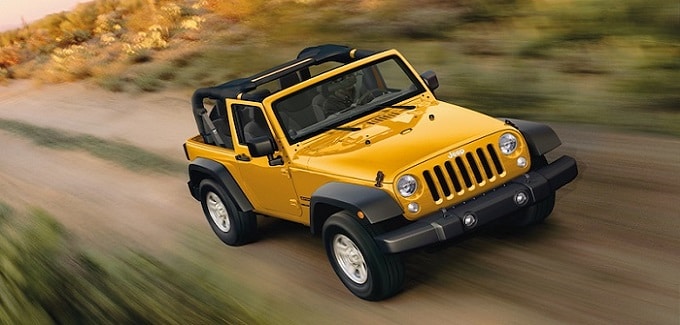 Just recently, for instance, the Wrangler took top honors at the annual "Mudfest." An event hosted by the Northwest Automotive Press Association, it pits high-performance vehicles against each other to see which can do the most. The 2018 Jeep Wrangler was chosen for the Northwest Outdoor Activity Vehicle of the Year" award, and also claimed prizes in the Compact and Mid-Size utility and Extreme Capability categories.
"Jeep has taken the Wrangler to a new level, adding safety, technology and on-road refinement to its unparalleled off-road prowess," said NWAPA president John Vincent. "NWAPA members were impressed by the Wrangler's performance both on and off the road."
That the 2018 Wrangler would perform so well in a pool of its peers should be no surprise. The latest model made some major improvements to the Wrangler's design. While many of those changes focused on improving its interior and offering a better driver/passenger experience, it also offered some upgrades to the lineup's already impressive performance. These include a new 2.0-liter turbocharged inlne-4 engine option that offered 295 pounds-feet of torque, more than you'd get with its classic 3.6-liter Pentastar V6.
Would you like to know more? Get in touch with us at Hondru Chrysler Dodge Jeep Ram in Elizabethtown, PA. Our friendly staff would be happy to answer any questions you have about the Wrangler, or the rest of our new vehicle inventory.